Testimonials
We are very proud of the service we provide for our customers. In fact, we see a client relationship drastically more personal than that of most agencies in our field. Our client relationships do not start at 9AM and end at 6PM—they stay with us to continually receive the quality service they deserve.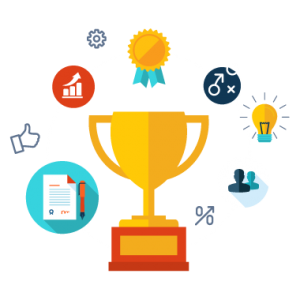 "This incredible team managed to develop and design our cloud portal and website! recommend Figment Design Ltd to anyone."
Listenin.online Listenin.online
Cloud based listening
"A great company that helps us translate likes, shares and comments into actual new business." Locatemybike.co.uk
GPS Trackers for Moto - X
"I have only been working with Figment for a few months but I would recommend them without hesitation. Their client support has been outstanding and they have exceeded all of my expectations. I have worked with many Web design companies but none of them can compare to them."
" Bluhuski.com" "Having many years of SEO experience ourselves, we know how hard it is to come up with a successful SEO strategy and an effectively integrate it within our work-frame. As our business continues to grow year after year, keeping track of our SEO strategy became very time-consuming and reduced our ability to focus on our core business." "Mostonfootball.co.uk's Google rankings and overall site traffic improved dramatically after just a few months of working with Figment design. The service I received from their team has consistently been above and beyond our expectations." Steven Service
Head Coach
Paul is an enthusiastic solution provider - I have worked with him and for him in a variety of roles and respect his professionalism and dedication. If he does not know the answer he will endeavor to find a solution or someone who will. He is a positive and amiable person to work with and will always go the extra mile to ensure the job gets done,and done well Laurence Taylor
Onsite Engineer
I have the pleasure to collaborate with Paul Halton of Figment Design Ltd, and I am proud to say that besides his knowledge and intelligence, he is a gentlemen and someone to trust. It is very easy to communicate and discuss with him, always with the aim to find a solution. He takes care of his working colleges and the work environment. Pablo Trilles
Vice President at AuraPortal BPMS
"Paul is an expert in process redesign and his great analytical skills has impressed me. He is helping his company to develop value added BPM projects." André Menezes
EDI/Global E-invoicing/B2B Information Integration Solution Advisor
"Paul is a great professional and person with a huge and deep knowledge in IT because of his career development and interest in such area. Paul understands perfectly clients and their business. He is a detail-oriented manager who watches the balance sheet like a hawk without ever losing sight of the strategic objective." Suso Tormo
Marketing & Communication, Creative, Graphic Designer, SEO