Full Service Website Design & Digital Creative Agency
We pride ourselves on delivering compelling websites and digital marketing solutions. Our solutions and experiences help many of our clients interact and engage with their customers in the best possible way.
Engage with your audience through great, original content.
Pay-Per-Click marketing is easy and cost-effective. We know everything about PPC!
Our custom Email Marketing services can help you save time and money.
Customers are interacting with brands through social media. If implemented correctly, SMM can bring remarkable success to your business.
Search Engine Optimisation is fundamental. Our SEO strategies can grant you a high-ranking placement in search results.
Our services cover all aspects of Google Analytics, from initial setup to training, advanced tracking solutions and custom features.
Local Search Strategy
Local SEO increases visibility of your business by driving your website to the top of local listings. Let figment help today!
Maps Search Optimisation
Google Maps Optimisation is an important part of any successful local marketing strategy. Let us put you on the digital map today.
Link Building & Content
Link building is and will continue to be a tremendously important component of Search Engine Optimisation. Let Figment help
Paid Search Advertising
Paid listings on Google AdWords can help you reach new customers.
Custom Email Design
Custom email's that speak to your customers and resonate with your brand.
We use strategy and experience to generate results
Our team specialises in on-page and off-page SEO as well as PPC. We have a proven track record in increasing search engine rankings for our clients. Our strategies are designed to achieve one or more of the following goals:
Call To Action
Inspire the target audience from social networks to visit your website
Engage
Encourage dialogue and coverage from influential people and sites
Inspire
Inspire the target audience to visit your website from social networks
Figment design can help you achieve great results across several key areas including Website design, Website hosting, Search Engine Optimisation, Social Media Marketing, Email Marketing and Digital Marketing.
We combine creative ideas with our vast experience in search technologies to deliver measurable results for our clients. We can help you build a sustainable, meaningful relationship with your clients by engaging them with your brand using social media promotion. Suso Tormo
Marketing & Communication, Creative, Graphic Designer, SEO
"Paul is a great professional and person with a huge and deep knowledge in IT because of his career development and interest in such area. Paul understands perfectly clients and their business. He is a detail-oriented manager who watches the balance sheet like a hawk without ever losing sight of the strategic objective." André Menezes
EDI/Global E-invoicing/B2B Information Integration Solution Advisor
"Paul is an expert in process redesign and his great analytical skills has impressed me. He is helping his company to develop value added BPM projects." Pablo Trilles
Vice President at AuraPortal BPMS
I have the pleasure to collaborate with Paul Halton of Figment Design Ltd, and I am proud to say that besides his knowledge and intelligence, he is a gentlemen and someone to trust. It is very easy to communicate and discuss with him, always with the aim to find a solution. He takes care of his working colleges and the work environment.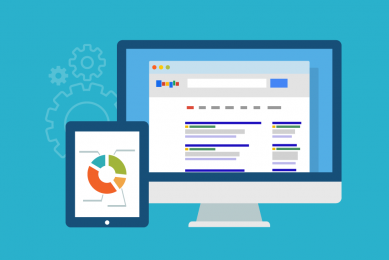 This website achieved Google ranking in four months: Ranks #1-#3 for keyword "Moston Football"